About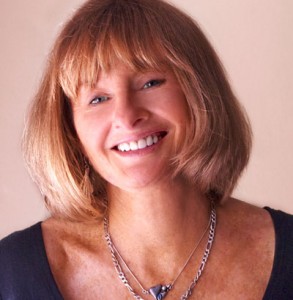 I'm Jennifer Downs, MA, LPC, an experienced licensed professional counselor, workshop facilitator, past University of Colorado adjunct instructor, and graduate of the Fisher Divorce Seminars training.
I have helped hundreds of couples and individuals connect more deeply and honestly with themselves and each other.
 
My Background
It's not easy to talk about what's troubling you to someone you don't know. Thank you for giving me the opportunity to tell you about myself so you can get to know me better.
As a Licensed Professional Counselor, speaker, and educator with nearly three decades of experience, I have supported hundreds of couples and individuals in their journeys to connect more deeply and honestly with themselves and each other.
Looking back, I see that my commitment to helping others expand their potential and live a full life was inspired by my work as a special education teacher. The love and courage the children showed made me passionate about the importance of finding worth and value in life, regardless of one's circumstances. After 11 years in this field, I embarked on an in-depth exploration of the mind, body, and spirit, discovering how to replace feelings of separation, loss, depression, and anxiety with a peaceful mind and satisfying relationships.
My career as a counselor began in Colorado. In addition to my private practice, I worked as a therapist with the Boulder Employee Assistance Program and at the Jefferson Center for Mental Health in Littleton. I also served as an adjunct instructor at the University of Colorado and University of Northern Colorado, where I taught classes in communication, family dynamics, and innovative learning theory.
In 2003, I moved to Ashland, Oregon. Here, I specialize in counseling couples and individuals who want to discover their innate capacity for change and move forward to create the life they want.
I serve on the board of WinterSpring Center, Transforming Grief and Loss, and I am a member of the MHREN, Mental Health Resource Educator Network.
My Training and Approach
I received my master's in special education from California State University, Long Beach and my master's in counseling from the University of Northern Colorado. My postgraduate work on marriage and family counseling was completed at the University of Denver.
Although I've been trained in numerous methodologies, the approach I use is based on your needs and concerns. I have received in-depth training in the following areas:
Cognitive Behavioral Therapy
Conflict Resolution and Mediation Training (Southern Oregon University)
Talk/Insight Therapy
Pragmatic Experiential Therapy, Lewis & Clark College (working with couples)
Bereavement/Grief Counseling, Hospice
Imagery/Relaxation, Hypnotherapy Techniques
Mindfulness and Psychospiritual Therapy
Everyone is different. I treat each of my clients as a unique individual rather than categorizing or stereotyping them. I take into consideration ethnicity, gender, sexual orientation, and religious differences.
I work closely with you as we address current concerns and explore specific, practical, hands-on strategies for dealing with them. Together, we can get to the core of the matter so problems don't continue reappearing.
Schedule a Session
Please contact me if you have any questions or wish to schedule a session or complimentary consultation. I look forward to meeting you and helping you achieve a positive, healthy relationship with yourself and others.